Description
Calling all WIF members at the Storyteller level and above: WIF is hosting a virtual roundtable with incredible executives and creatives for an insiders' conversation about the business. Join us as we chat with Eryn Brown (1IN4 Coalition) and Margaret Boykin (Head of Film, Ubisoft Film & Television), as well as other exciting guests to be announced about their perspectives on pressing issues in the industry as well as exciting new trends they want to see more of.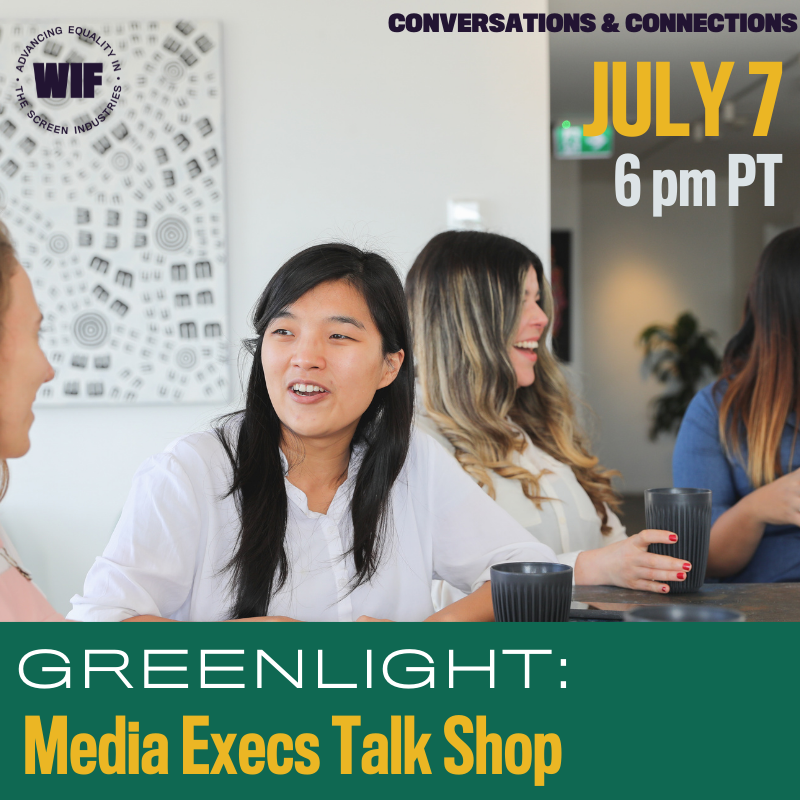 Thursday, July 7 | 6:00-7:30 pm PT
Our special guests:
Margaret Boykin oversees the film adaptation, development and production of Ubisoft's award-winning games and original stories set in the world, culture and community of gaming for film. Boykin is a producer on all of Ubisoft Film & Television's film projects, where she translates the vast and complex worlds of Ubisoft's games into Hollywood entertainment by putting on the lens of a filmmaker and breaking down the brands to highlight the potential for film - a skill she honed working for Producer Elizabeth Cantillon, assisting with the development of big IP adaptations such as THE GIRL IN THE SPIDER'S WEB and the reboot of CHARLIE'S ANGELS.
Eryn Brown is a talent manager who has helped nurture and build the careers of acclaimed writers, directors and actors from around the world. As demonstrated through her clients' work and her social activism, Eryn believes in the power of positive cultural change through art. Eryn is a co-founder of 1In4, an intersectional coalition of disabled creatives currently working in Hollywood focused on long-term institutional shifts to increase employment and authentic representation of disabled people.