Description
WIF's Black Member Forum (BMF) is open to all Black members of WIF at any membership level. For information on non-BMF events, or to find out how you can support BMF programming as a white & non-black ally, subscribe to our newsletter.
Calling the Black Member Forum! Join us on Wednesday, June 8 for our next Industry Insiders conversation with the youngest CEO in the animation industry, visual effects visionary, and founder of Black Women Animate, Taylor K. Shaw (Ant Man, Pacific Rim, Black Panther, Ready Player One). Even if you're not an animator, you will not want to miss this conversation about making a seat for yourself in traditionally white, traditionally male fields; finding your community; and taking your dreams to the next level. After our conversation with Taylor Shaw, stick around for a little socializing and networking. Come on and spark connections and grow together! Share what you're working on, applying for, watching, learning, and doing! This event is for Black creatives in any filmmaking field, at any level in their careers. That means you: introverts, extroverts, and everybody in between.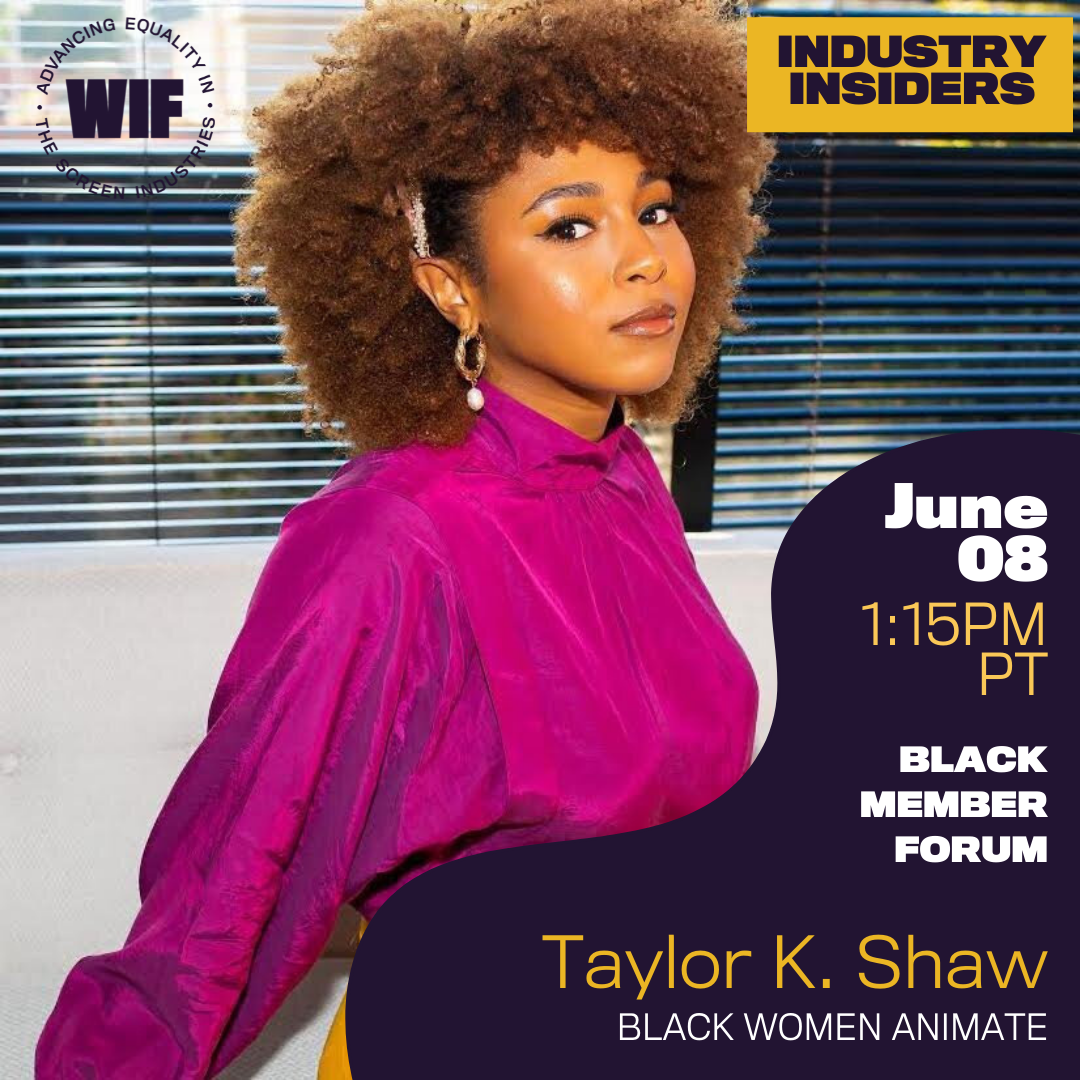 Wednesday, June 8 | 1:15- 2:00pm PT
Special Guest: Taylor K. Shaw is a 2021 Forbes 30 Under 30 Hollywood & Entertainment list honoree and 2021 Shadow & Act Rising Executive Award Winner. As the youngest CEO in the animation industry, she founded BWA Studios, the first and only animation studio designed to change the world of animation by consciously hiring Black women and animators of color. As a creator and writer, she is committed to creating liberating narratives that allow Black women to discover more of who they are.